Seeking direction after arriving in Canada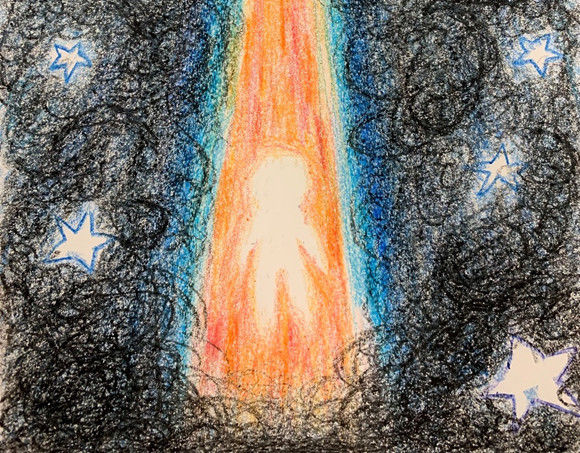 by Miao Yu, student
With suppressed and dormant sadness and thousands of questions, I arrived in Canada, an unfamiliar country to me, like escaping from all my past and failures. So many things had happened in the last few years, and I changed from deep self-approval to self-denial. Now in McMaster, I study the field that I'm interested in, I have my ideal way of life, but I can't make myself fully dedicated to it and enjoy it, because the dormant sadness and thousands of questions constantly knocks on my mind. I have to answer to the sadness and questions first before I can fully embrace my life and career.
During my first year at McMaster, Open Circle has always been my safe zone to put aside my worries and sort my merged and submerged thoughts out. The Becoming Yourself Series are helpful on my self-discovery journey. The reflections that are assigned to complete at home and the activities in each session constitute a step-by-step route to the innermost core of the soul, and along this route you can sort out your train of thoughts and maybe find the very answers to your haze.
Now, finally, as I'm challenged by the torrent of life, I think I'm not afraid of it. I know that I can share my gifts and help to heal injustices in our world. This is my path, and I'll keep going. I'll treasure the blessing of being alive and confront the changes in my life bravely.
Image: the cover of Miao's "Book of My Story", which she created while taking our Becoming Yourself Series of extracurricular courses.